Fly The Roof, NZ 2018, R: Harry Seagar, Ryan Wilkes mit Harry Seagar, Ryan Wilkes, 52 Min, OV (eng)
'Fly The Roof' is the story of four young New Zealanders stepping outside of their comfort zones in a foreign continent to help those in need. The team of Harry, Ryan, Chris and Guido began a project that would allow them to learn how to paraglide, climb to the roof of Africa (Mt. Kilimanjaro) and attempt to fly from the summit of the worlds tallest freestanding mountain in September 2019.
Their core purpose was to fundraise $40,000 NZD ($25,000 USD) through the Wings of Kilimanjaro for the Emboreet primary school in Simanjiro, Tanzania. Fly the Roof is a story of true adventure, brotherhood, and an immense determination to create change.
Trailer: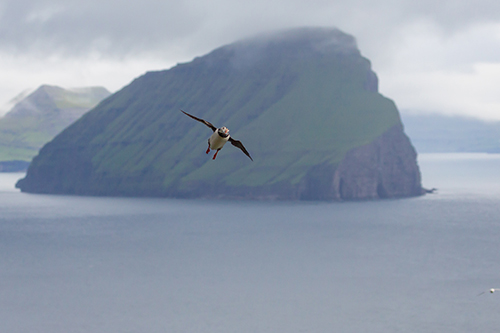 Trollfinger, NZ 2018, R: Jase Blair mit Jack Grinsted, Dave McKinney, Jason Blair, Absalon Eysturoy, 27 Min, OV (eng)
Remote islands. Sheep. Questionable weather. New Zealand and the Faroe Islands have a lot in common, but they couldn't be further apart. Kiwi climbers, Jack, Jase, and Dave, have been enticed by a Faroese friend to his faraway homeland for a gnarly rock climbing mission: to climb a new route on a 300m high rocky claw, named Trollfinger.
Shrouded in legends, high seas make it a challenge to reach its base. After multiple attempts, the team is beaten down, physically and emotionally. They have one more chance, and they give it everything.